Skip to Content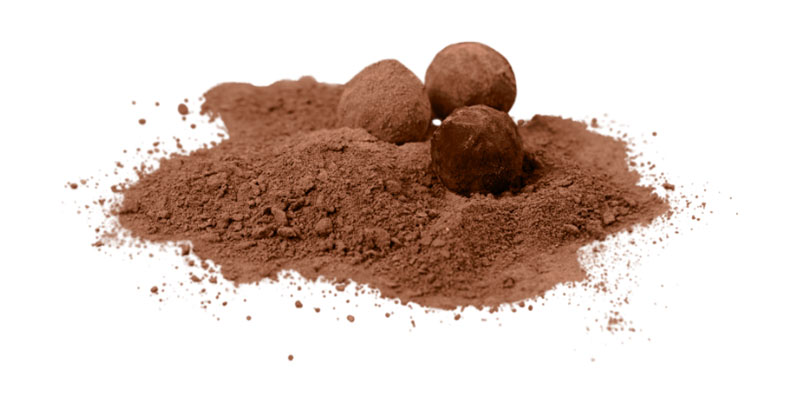 Servings: 12 pieces
Author: Rose Kumar M.D.
Ingredients
½ c Medjool dates (about 26 pitted)
6 T Cacao powder
¼ c Cacao butter or almond butter
2 T coconut oil
1½ T maca powder
¼ t vanilla extract
2 T agave or coconut sugar optional
2 T cacao nibs optional
Instructions
In a food processor with a blade, blend all the ingredients except the last two. You may have stopped the machine to scrape the sides to make sure all the ingredients are incorporated. You may add a few drops of water if the mix is not formed into a smooth ball.
Place the ball in the refrigerator for 30 minutes until it cools and partially solidifies.
Meanwhile, blend the cacao nibs with the coconut sugar till all coarse powder is formed and set aside in a plate or shallow bowl
Recipe Notes
These truffles are best served at room temperature and if stored in an airtight container in the refrigerator, they will keep for 4 weeks.

You may add 3/4 tsp mint extract to the ingredients if you would like to make cacao-mint truffles.
Evidence Based Integrative Medicine