Skip to Content
Immune Boosting Ice Cream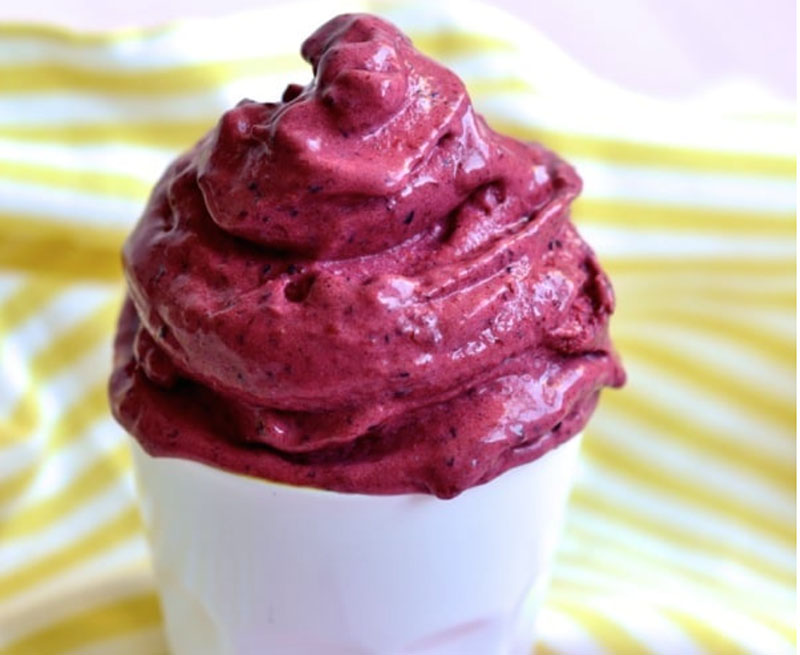 Vegan, immune-boosting, and delicious on a hot summer day!
Prep Time 15 minutes 
Servings 2 servings 
Author Rose Kumar M.D.
Ingredients
4 ripe bananas
1½ cup frozen blueberries
½ t cardamom
Instructions
Peel and slice ripe bananas into 1/2 inch rounds, and arrange on a cookie sheet lined with parchment paper.  Place in your freezer for 2 to 3 hours.  When frozen solid, place all ingredients in a high-speed blender and blend on medium-high till pulverized.  Use a spatula to scrape off the sides.  You may need to add a splash of non-dairy milk or water to help the fruit incorporate.  It will begin to come together with a creamy texture.  Scoop into ice cream dishes and enjoy!
Recipe Notes
The combination of blueberries and cardamom has been shown to significantly increase the number and activity of Natural Killer cells which kill viruses and cancer cells.
Overripe bananas are sweeter as the natural sugars they contain become more concentrated as they ripen reducing the need for a sweetener in the ice cream.  They also contain a much higher percentage of antioxidants than less ripe ones.
Evidence Based Integrative Medicine