Skip to Content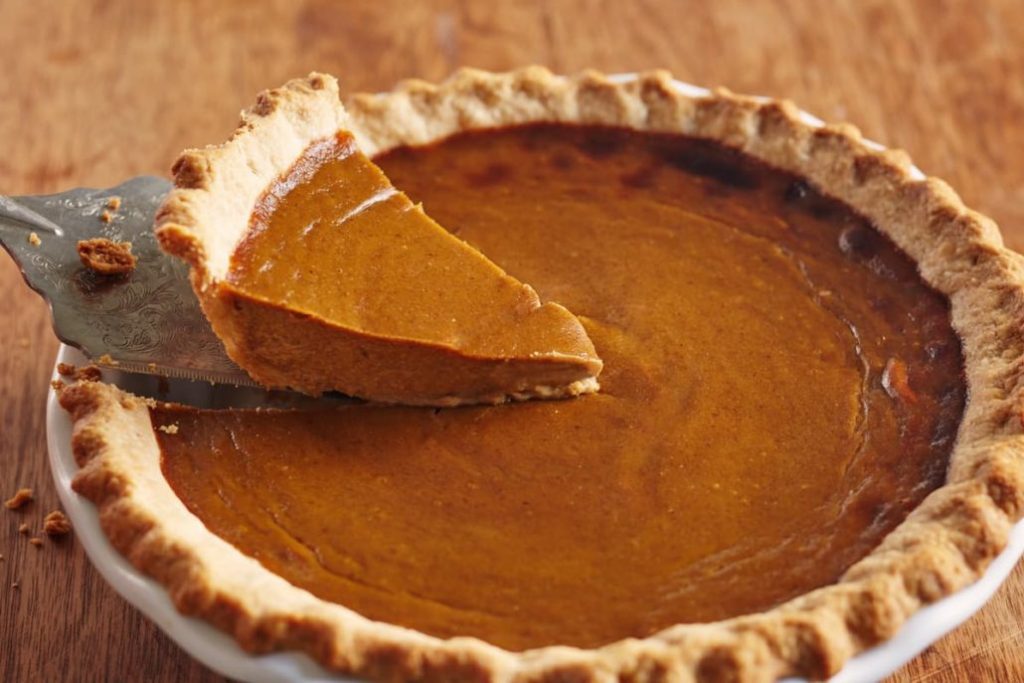 Makes 1 deep dish pumpkin pie.
Ingredients
2 packets firm organic silken tofu
1 tsp pumpkin pie spice
1 16 oz can of organic canned pumpkin
1 tsp vanilla
1/4 cup maple syrup or more to taste
1/4 cup molasses
1 ready-made pie crust
Instructions
Heat oven to 375 degrees
Place and press pie crust in a deep-dish pie dish
Put all the ingredients in a food processor and blend on high till mixed into a smooth and thick consistency.
Pour into the pie crust and bake for 45 to 60 min at 375 degrees or until a knife when inserted comes out clean.
Cool and enjoy!
Recipe Notes
Make sure all ingredients are organic.
Evidence Based Integrative Medicine