Skip to Content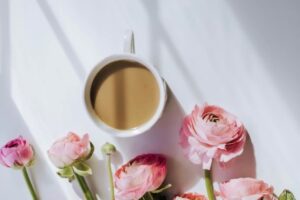 In India, we boil loose black tea in the spice water for a few minutes with sugar and milk, then strain it before drinking.
Servings
 6 servings
Ingredients
8 cups of water
2 tablespoons coriander seed
2, 2-inch sticks of cinnamon
1/8 cup of peeled and chopped ginger
1 tablespoon of crushed cardamom pods
½ tsp vanilla
¼ tsp black pepper
5 cloves
Instructions
Boil all ingredients for 20 minutes once the water begins to boil.
Serve with a tsp of honey.
You may add a black tea bag, steep for 2 minutes, and then add the milk of your choice.
Evidence Based Integrative Medicine